Did you know that some of the snacks your kids love aren't available everywhere? Did you know that, in certain areas of the country, fresh foods are also often in short supply? What happens when healthier options are available, but are outside a family's budget?
Places where it's hard for the average person to find affordable, fresh and healthy food options are considered food deserts. They appear in contrast to those areas with more plentiful access to supermarkets or grocers with fresh foods, also known as a food oasis.
The issue isn't always as obvious or simple as living far away from a fully-stocked grocery store. It's not always about how one's socio-economic status prevents them from having a large food budget each month. Food deserts can even emerge in places where grocery stores are only a mile away from a person's house, yet they don't have a car to get there.
Eating in a food desert
About 23.5 million people live in food deserts. Of those, nearly half are also low-income. Being within an area designated as a food desert doesn't mean you don't have anything to eat. But rather your options are commonly less varied. You may have a small grocery store a block away, but it primarily sells packaged food over fresh items.
Another challenge for those living in a food desert, with the lack of variety, is finding food that fits their lifestyle. If you, or anyone in your family, has dietary restrictions, you'll have fewer to no options in a food desert. Imagine not being able to run out to a Whole Foods for gluten-free products because there isn't one in your area, or you can't afford to shop there. People with food preferences that relate to their culture also struggle finding relevant options.
With so many limits in a food desert, many turn to fast-food restaurants as an alternative. This can then create ongoing health issues related to obesity and diabetes, all stemming from a lack of healthy and affordable foods.
The impact on children's health
Health issues don't just impact adults eating within a food desert. Sadly, children are one of the worst indexing populations when it comes to overall health, and living in a food desert exacerbates the issue. According to the Centers for Disease Control and Prevention (CDC), almost 19 percent of children aged 6-11 are obese. That number jumps up to close to 21 percent in children between 12-19 years of age. It's a very real problem that snacking, unfortunately, contributes to significantly.
It's no secret that most kids eat continuously all day. They love to snack, and the lifestyle of many families means grabbing something quick as you run to the car between school and activities. This puts pre-packaged items in a more convenient category than fresh fruits or vegetables, especially when they're not readily available at the store. With access to inexpensive packs of cookies, fruit snacks or even chocolate-covered granola bars, families with a limited food budget can become more inclined to stock their pantry with these options over healthier options.
Meet Bitsy's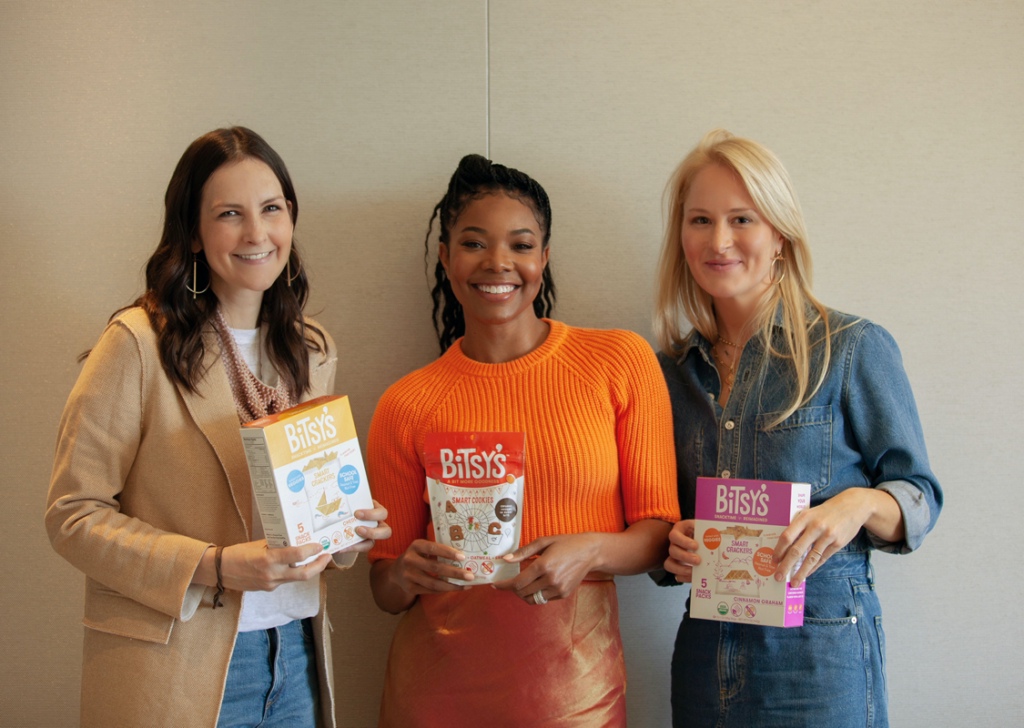 Seeing the gap in mainstream healthy foods, Bitsy's strives to create a healthier and more inclusive world for kids. Their allergen-friendly, school-approved healthy snacks are accessible, affordable, and tasty. Not only that, but the company itself prioritizes inclusion and sustainability in ways that address larger issues impacting the world just as much.
Bitsy's is thinking big for their snacks. It's not only about fulfilling a need within food deserts. They're also looking to schools and other places where kids naturally come together to eat. Putting snacks into the hands of kids at school teaches them to look for healthier options when they're at the store. It's another way to make sure we all have access to healthy foods, no matter where we live.
You can get to know Bitsy's better by hearing from their co-founders on Taste Radio.
Combining human health with the well-being of our planet
It's a natural connection for a company making products that help keep our bodies healthy, to keep our environment thriving as well. As part of IMPACT COLLECTIVE, Bitsy's is committed to making an immediate and positive impact on the world by offsetting their carbon footprint by supporting certified environmental projects. You can find Bitsy's products online and at various retail locations around the US. With every purchase, you're supporting brands like Bitsy's who prioritize sustainability in addition to their other core values.